The Big Family Group Gift Card
With a gift voucher from The Big Family Group you can really make someone happy. You can redeem the gift voucher in the restaurant itself.
Is it someone's birthday? Graduated? Or is it Mother's Day?
Then set the perfect time to send the gift voucher!
This voucher is valid for 2 years and can only be used at restaurants that fall under The Big Family Group; Mr. Sammi Bistro Bar & Tante Tilly Brasserie.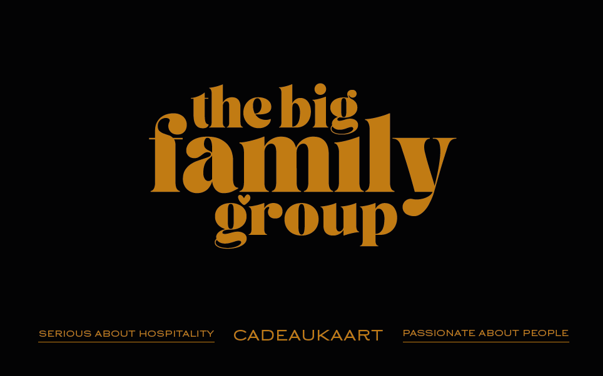 Saldo checker
Check the balance on your gift card here
Need help?
If you have a question about the gift card, please contact customer service cardman.nl